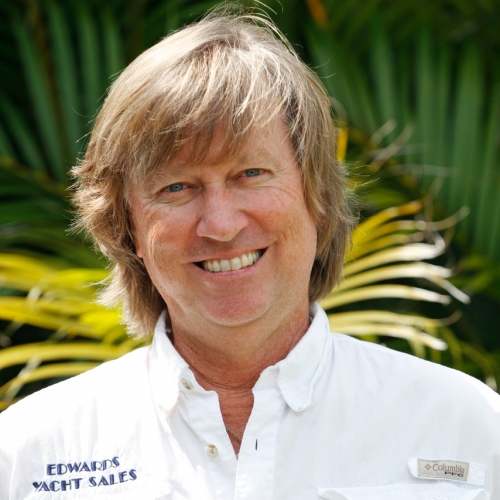 Kevin Welsh was born into the boating lifestyle on the Great South Bay of Long Island aboard his parents Chris Craft, Tomanne.
At age 12 his family relocated from NY to Florida where he spent countless hours boating on the Indian River Lagoon and Atlantic Ocean. Kevin began surfing in Cocoa Beach at age 12 and during high school became actively involved in documenting some of the worlds top surfers via his camera lens. This ultimately led to becoming a Senior Staff Photographer for SURFER Magazine, the world's largest surfing publication for nearly 20 years. Kevin was inducted into the East Coast Surfing Hall of Fame for his photo and video documentation of the sport 'n lifestyle. His sales experience included being the East Coast Advertising Executive for SURFER Magazine (over 25 years) and retail distributor of his Award Winning SurfNRG Video Series. Kevin knows how to handle negotiations and close the deals and has been one of our top producing brokers at EYS.
Kevin's close relationship to the ocean has brought him to many shores beyond the East Coast including Hawaii, Indonesia, Central America, and the Caribbean. From exploring the island chain of the Mentawaiis in Indonesia onboard a 62′ power cat to retracing the path of earlier surf adventurers in the Caribbean onboard a 44′ Voyage sailing catamaran, boating has been Kevin's passion since birth. Sailing the Bahamas with his wife and long-time sailor Cindy on their own catamaran was a dream come true. "The Bahamas are so close to Florida and an ideal venue for cruisers with perhaps the clearest waters in the world."
Kevin's experience with boating (both sail and power) will be helpful in finding you the right boat to live out your own dreams or selling yours to those that are anxiously awaiting to create their own.
Testimonials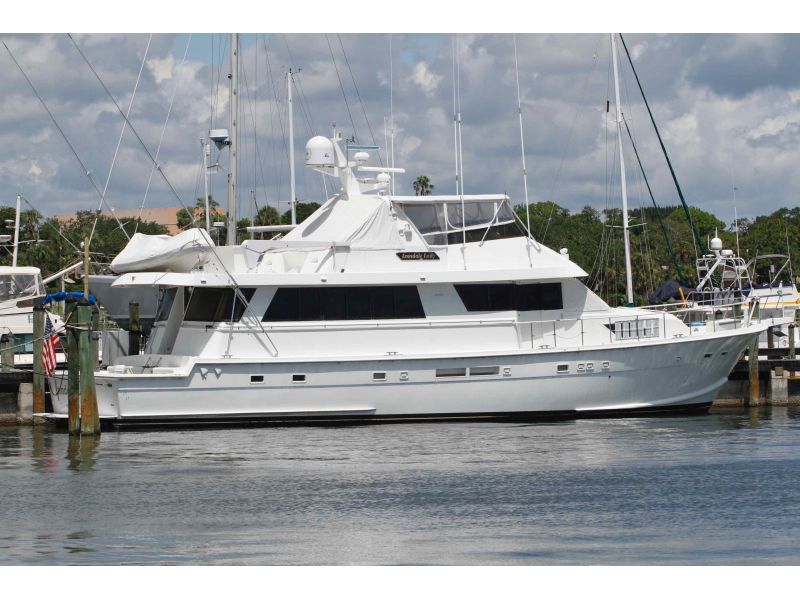 I would like to express my sincere thanks to Kevin Welsh, a broker who has helped me purchase and sell several yachts. He is extremely thorough, honest, easy to work with and competent. I have owned yachts for several decades now and was extremely happy with his hard work and dedication to selling my latest yacht. I have met dozens of brokers, mostly in Florida, and he by far the best. I recommend him to anyone who asks and would be honored to work with him again. Thank you, Kevin; well done!
, Captain/Master - Shoemaker Labs, Inc.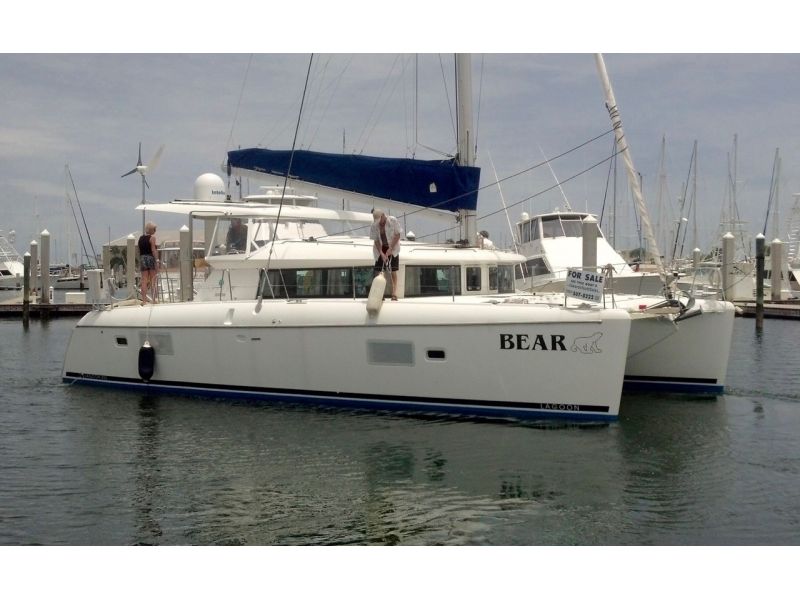 We used Kevin Welsh for our transition from mono hull to multihull. We were impressed with all aspects of Kevin's handling of this difficult and expensive transaction and would not hesitate to recommend him for your boat buying needs. We were entirely satisfied with both Kevin and Edwards Yachts services!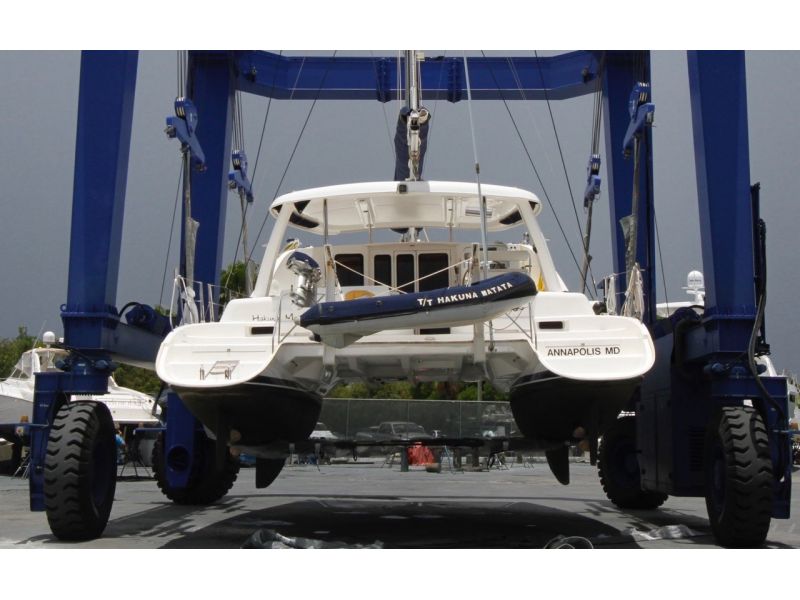 Kevin Welsh is the only reason that my boat purchase came together. Both the seller and I walked away from the deal several times but Kevin continued to explore alternatives to make this deal happen. He was always helpful and friendly. I appreciate the extra effort that he went to helping me get the boat that I wanted. He listened to my concerns and acted on them. He was always available when I needed his help. He was a real pleasure to work with. I will highly recommend Kevin to my friends.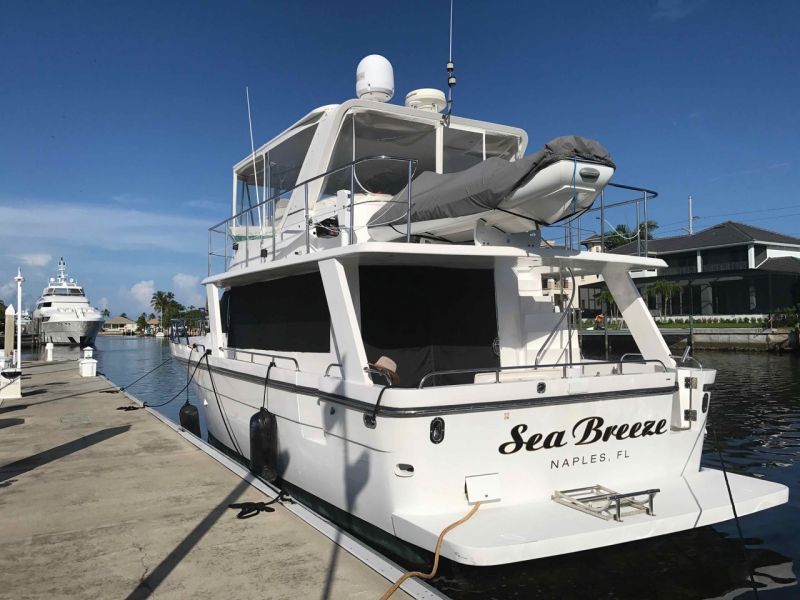 From the first phone conversation we had with Kevin Welsh we knew we had chosen the absolute perfect Yacht Broker possible! His vast knowledge of Sailboats and Motor Yachts is far superior to anyone we had spoken with before contacting him. His huge personality, passion for boating and enthusiasm is immediately evident, and we had nothing but total confidence in him to find the right Motor Yacht for us. He had our complete trust! During numerous months of non-stop searching throughout Florida and the Bahamas he took all our calls and answered all our texts and emails! He never wavered and in the end we got the boat of our dreams and simply cannot thank him enough... EVER! He gave us great recommendations throughout our entire journey and we feel we have a lifetime friend - I think most of his clients would say the same! Thank you so much Kevin... you are the best!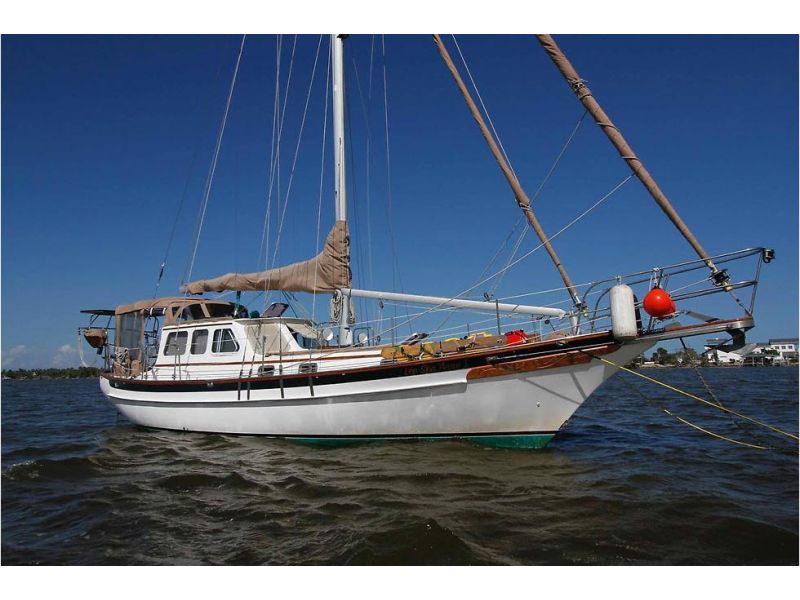 My boat was sold by Kevin Welsh at Edwards Yacht Sales. I definitely owe a big thanks to Kevin for never losing interest in my boat being sold. Kevin arranged and handled every detail, making the process a very enjoyable time. His knowledge of boats, experience and honesty made every step along the way an easy step. I never had to wonder what was going on. He listens to your questions, answers them and does not leave you hanging. I do not think mine was an easy sale as I didn't start out an eager seller but that never bothered Kevin at all. He apparently is blessed with patience too, as well as some pretty cool skills on the guitar.

Kevin also prides himself on paying attention to detail as your closing date approaches. Edwards Yacht Sales is equipped with "state of the art" technology and a competent support staff to keep your deal moving when it's critical.

If you are thinking of buying, selling or changing boats, Kevin Welsh and Edwards Yacht Sales won't disappoint you.
Shannon 38 Cutter

Island Packet 35

Bayliner 3788 Command Bridge Motoryacht

Leopard Owners Version Robertson & Caine

Monk 36 Trawler

Kaufman Cutter

Ericson 39

Hunter 33

Catalina 34 MkII

Cabo Rico 38 Pilothouse Cutter

Jeanneau Sun Odyssey 43 DS

Hunter 290

Hatteras 74 CPMY

CSY 37B

Beneteau Idylle 15.50

Hunter 42 Passage

Carver Mariner

Hampton 558 Pilothouse

Cape Dory Flybridge

Pacific Seacraft Crealock 34

Pacific Seacraft Crealock 34

Morgan 382

Pearson 37-2

Sea Ray 400 Sedan Bridge

Island Packet 27

Heritage East 36 Sundeck

Grady-White 330 Express WA

Hunter 420

Boston Whaler 295 Conquest

Gemini 105Mc

Morgan 416 Out Island Yanmar Diesel

Catalina 310

Catalina 320

Catalina 42 ft 3 Cabin Sloop

Pursuit 2470 Walkaround

Morgan 384 Sloop

Gemini 105Mc

Beneteau Idylle 15.50

Hunter 35.5 Legend

Tartan Yachts 372

Catalina 42 MkII

Endeavour Center Cockpit

CSY 44 Center Cockpit Walkover

Catalina 34

Caliber Sloop

Beneteau First 42 Shallow Draft

Beneteau First 42 Shallow Draft

Fountaine Pajot Athena 38

Gemini 105Mc

Kadey-Krogen 38 Cutter

Island Packet 35 Cutter

Catalina 350

Marlago Jefferson FS35 Sport Cuddy

DeFever Tri Cabin Trawler New Motors

Monk Trawler

Lagoon 380 S2 Premium

Slocum Cutter

Pacific Seacraft Dana 24

Protector Targa 28

Formosa Ketch

Charter Cat Prowler

Downeast Atlantic BHM Duffy

Lagoon Power Catamaran

Lagoon Power Catamaran

Dudley Dix Radius Chine Steel Cutter

Corbin Center Cockpit

Skipper Craft Sloop

Catalina 320

Fountaine Pajot Tobago 35

Morgan 384 Sloop

Kaufman Cutter

Sea Ray 30 Sundancer Bow Thruster

Cheoy Lee Offshore 53 Ketch

Grand Banks 49 Classic

Beneteau Oceanis 321

Pearson 365 Sloop

Grand Banks 42 Motoryacht

Hunter 450 Centercockpit

Marine Trader Double Cabin

Hunter Legend 37.5

Grady-White 282 Sailfish WA

Eagle 32 Pilothouse Trawler

Hunter 42

Fountaine Pajot LAVEZZI

Hunter 34

Jefferson Sundeck

Island Packet 40

Gemini 105Mc

Catalina 320

Ocean Alexander 43

Silverton 372 Twin Diesel Motor Yacht

PDQ Yachts Capella

Moody Center Cockpit

CSY 37 Plan B

Pearson 36-2

Rinker 342 Fiesta Vee

Hunter 410

Catalina 30 MkIII

Cruisers Yachts 340 Express w/Bow Thruster

Bayfield Yachts Cutter Ketch

Seaward 25

Pursuit 2870 Center Console

Endeavour 40 CC

Catalina 42 Two cabin

Bayfield Yachts 36 Cutter Rig

Island Packet 31 Cutter

Morgan Out Islander Ketch

Lagoon 440

Hunter 37 Cherubini Cutter

Island Packet Cutter

Hunter 410

Sea Ray 400 Sedan Bridge

Durbeck Cutter

Moody 419

Sea Ray 280 Sundancer

Catalina 310

Hunter 386 shoal draft

Hunter 356

Sea Ray 380

Southern Cross 35 Cutter Rig

Hunter 466 bow thruster

Hunter 426

Bayliner 4550

Heritage East 36

Catalina 310

Admiral Owners Version

Chris-Craft Corinthian 480

Southern Cross 35 Cutter

Endeavour Sloop

Grand Banks 42 Classic

Caliber 35

Westerly Discus

Ocean Yachts 40 Super Sport

DeFever 41 Trawler

Present Yachts Double Cabin Trawler

Manta Catamaran

Gulfstar Mk II

Southern Cross 35 Cutter

Ocean Alexander 43

Island Packet 31 Sloop

Beneteau 50

Californian Flybridge Aft Cabin

Uniesse 42 Open

Chris-Craft CONSTELLATION 500

Herreshoff Alerion 26

Herreshoff Alerion 26

Bayfield Yachts 32C

Fountaine Pajot Mahe

Hunter 45 CC

Lagoon 420 Owners Version

Hunter 410

Freedom Yachts 38 Sloop

Freedom Yachts 38 Sloop

Baba 30 cutter

Catalina 42 Two cabin

Grand Banks 49 Classic

Irwin 32

Shannon 28 Cutter Rig

Prowler 430 Power Cat

Catalina 320

Hunter 34

Hunter 456

Pacific Seacraft Crealock 34

Pearson Sloop

Hunter 356

Hunter 466

Hunter 410

Hunter 466

Tartan Yachts 37

Ocean Yachts Super Sport

Beneteau Owners Version 3 cabin 3 head

Moody MOODY 440

Endeavour Plan A, Ketch

Hunter Vision

Tartan Yachts Centerboard sloop