Customer

Testimonials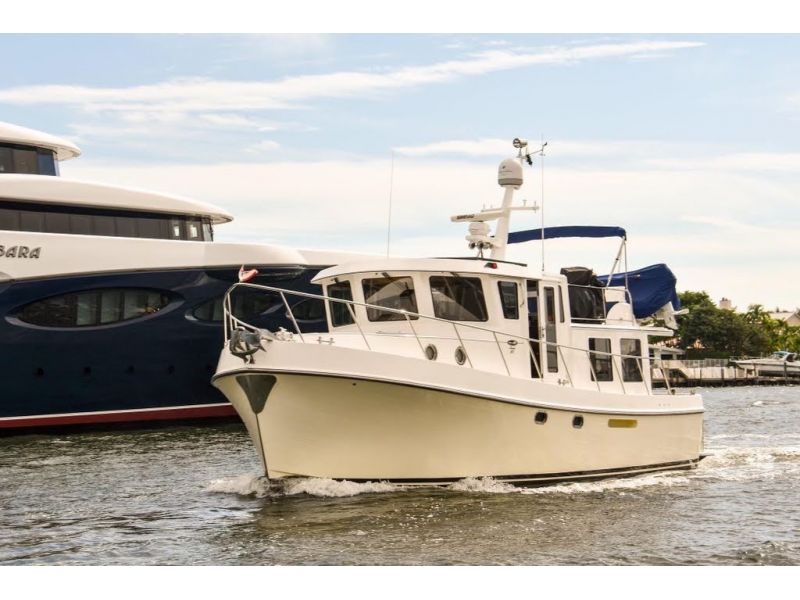 I cannot be more pleased to wholeheartedly endorse Leo Thibault and his team at Edwards Yacht Sales after having represented us in the sale of our American Tug 435. After a brief and ultimately unsuccessful and frustrating experience in Marketing "Gratitude" ourselves though an online owner's forum, I turned to Leo to represent her professionally and more broadly. I was led to Leo as he is the East Coast representative of American Tugs with full factory support. His experience with American Tugs has resulted in a great many sales of the brand, so his familiarity with the product was unmatched with anyone else on the East Coast. I was up against the wall with winterizing her in the Northeast and honestly thought the process would drag through the winter and into the spring. Geography was no limitation as Leo was on a plane within the week to meet with me, Within the following week, the boat was listed and an offer was received. Part of the benefit of dealing with so many American Tug transactions, is the ability to accumulate a database of interested buyers which proved in our case to be the ticket. Within 3 weeks of the offer we were inspected and closed. The entire experience was a delight for me as well as I believe for the buyer who is currently half way home with her to her new home in Florida.
Thank you again Leo and the whole team at Edwards Yacht Sales.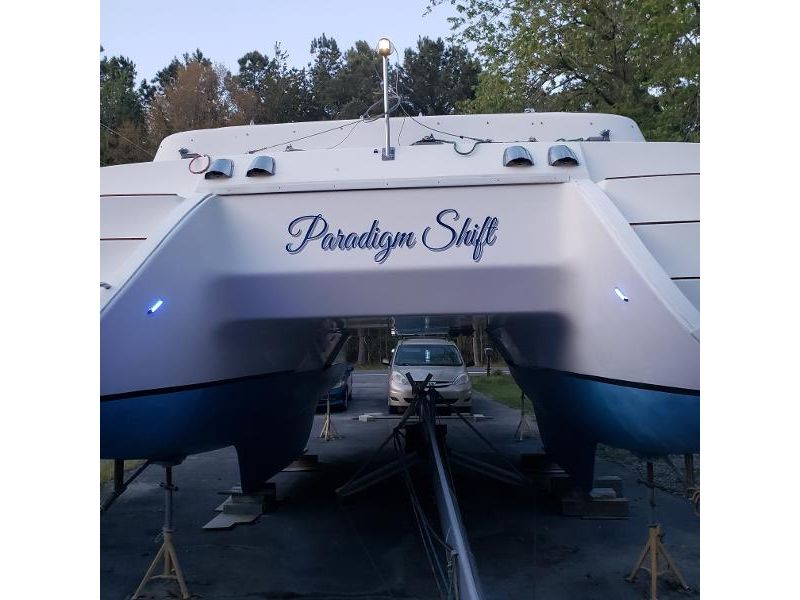 After 5 years of reconditioning, Paradigm Shift is Sold! Lots of love n labor, sorry to see her go, but the new owner loves her and is excited to Live Aboard in Delaware City! First Ever 1997 Hybrid Electric Catamaran Yaught! Thanks to ElectricYaught in Minnesota, Multihull in Florida, Woodworking102 in Florida, Invertors R us in California, a multitude of other vendors that turned this "Barn Find" into a New and Lovely Adventure! That my Family is excited to get out of the driveway! Thank You Edwards Yacht Sales and Joe Maiella! I'm a PITA, in every sense.!! This Gem of a broker!! Can't explain my Respect for this Gentleman!! Dealt with my prodding and Insistence, always responding with Professionalism!! Made this Adventure a New beginning for a really Cool new owner!!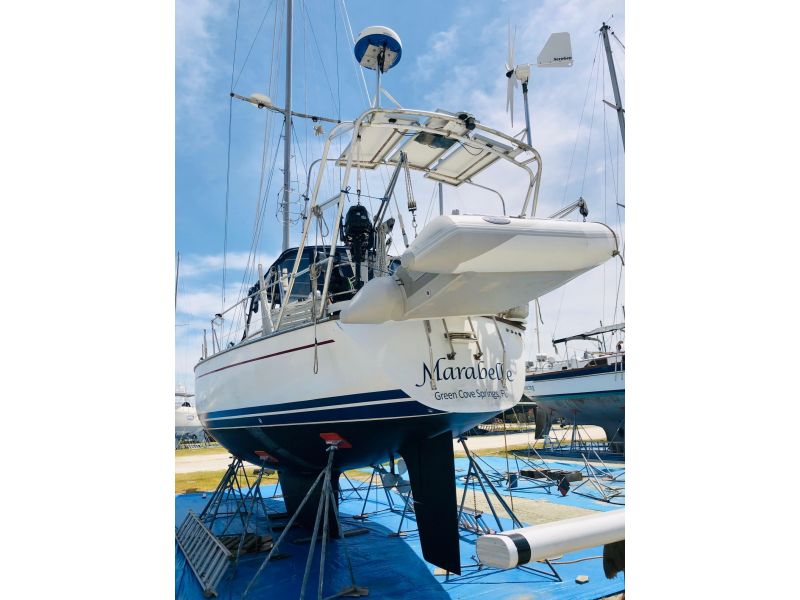 Edwards Yacht Sales,
We recently closed on our first sailboat with the help of Clark Jelley, and it's no exaggeration to say we could not have done it without his help. From the very start he made sure we understood what the boat-buying process would entail, helped us understand how the survey process works, and was very patient as we changed course a few times on what kind of boat we wanted. He's not just someone who sells boats -- having lived on a catamaran, and having served in the Coast Guard, he has actual, practical knowledge that has been invaluable throughout this process. We were all tested when a seller was uncooperative with the survey process, and Clark stepped right up and took control of the situation. We always knew that our best interests were his priority, including when things were challenging. He also helped us find insurance options, surveyors, and various professionals for work after the sale. Team Jelley was referred to us by another client, and I will be referring clients in the future.
Thank you!
Craig Massey, a knowledgeable and honest broker gave us the best advice for our situation.
In March 2022 my wife and I took a road trip from Atlanta to the Tampa/St. Pete area in search of a 40-44' 1980's trawler in the $80-$100k range. The kind of affordable but elusive floating condo that thousands of other retirees are looking for to fulfill long-held dreams of cruising the ICW, wintering in the Bahamas, or doing the Great Loop.
After 20 years of dreaming and scheming, we were quite serious now that we are empty-nesters. The one impediment from going "all-in" and living aboard was the responsibility for keeping an eye on an aging parent which means limiting cruising to a max of 4 weeks at a time, 3 or 4 times a year.
We were in the midst of looking at some possibilities with the broker we were working with in St. Pete when we saw an Edwards listing for a 42' Jefferson in Punta Gorda brokered by Craig Massey. We made an appointment with Craig and drove the hour to meet him in his office. By the time we arrived that vessel was under contract. Not surprising given the high demand and low supply.
Nonetheless, Craig asked us a series of questions about what we were looking for and why, and what our plans were for using the vessel. He listened patiently, and after giving it some thought declared that we should not buy the boat of our dreams. Not something we were expecting to hear from a broker! He made a key point that we only needed such a vessel if we were going to be living on it full-time and shared the lessons learned from his many years' experience around boats and running a boatyard to open our eyes to the realities of what we were getting ourselves into.
So what were we to do with our dashed dreams? When we can eventually spend more than a month at a time aboard or want to expand our cruising grounds we will have to buy our own trawler through Craig. In the meantime, we have Craig to thank for getting us on the water in the best way possible for our situation.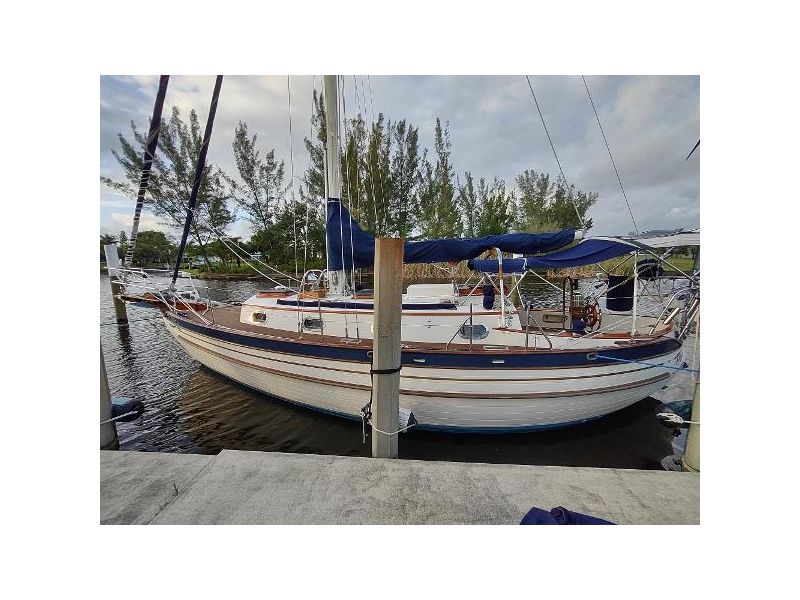 Putting our beloved Baba 30 up for sale was not an easy decision, as it had been a dream of ours to sail her to Lisbon. But when this was not feasible for personal reasons, we entrusted the brokerage process to Joe and his team at EYS. Joe skillfully and empathetically navigated the process of marketing, screening and coordinating prospects until the right buyer came along. We're grateful and can heartily recommend Joe and EYS as professional and trusted brokers.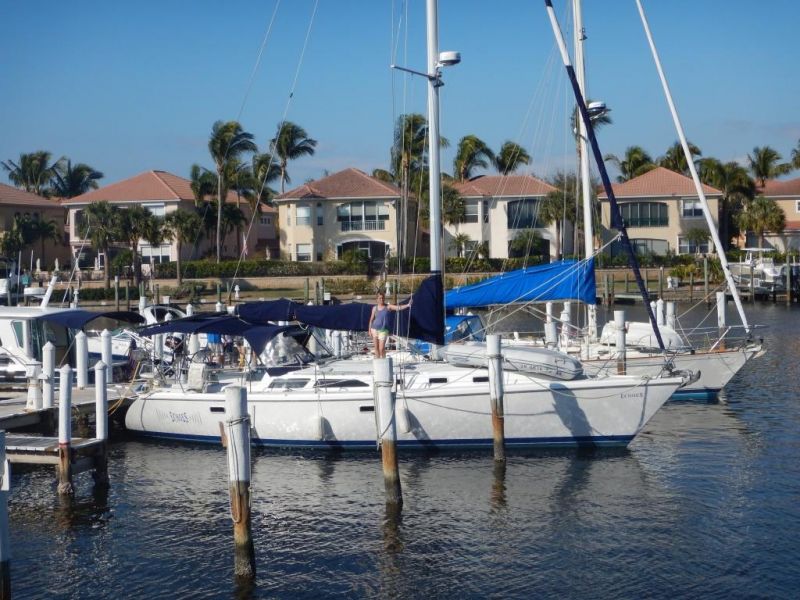 Joe,
I wanted to thank you… My son and I brought the boat home from Ft. Pierce this weekend and had this pod of dolphins surf our bow wake for 30 minutes. The boat ran great and we didn't have any issues. We stopped in Palm Beach the first night and on to Miami. It was a great trip. The very first leg we ran into the dolphins so we decided to name the boat Dolphina.
Thanks again,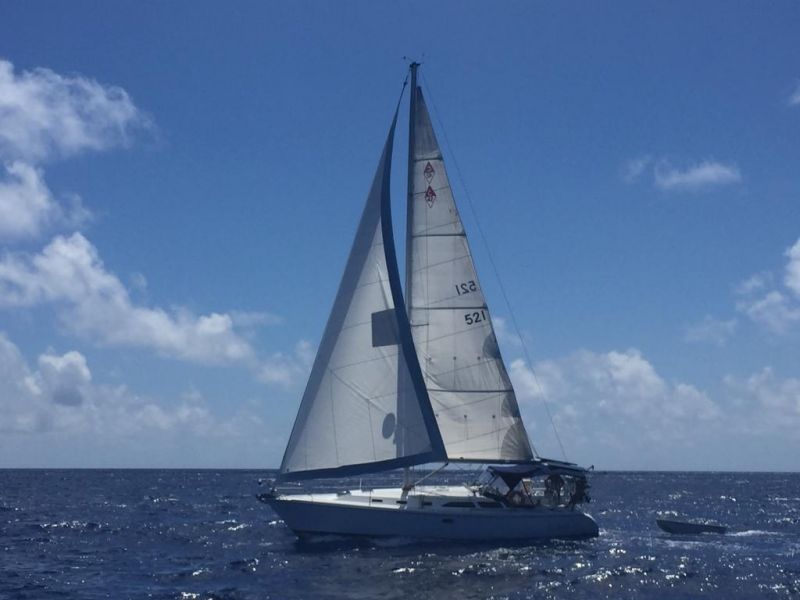 Thank you so much for everything you've done. You have really made this process so much easier and more comfortable for me.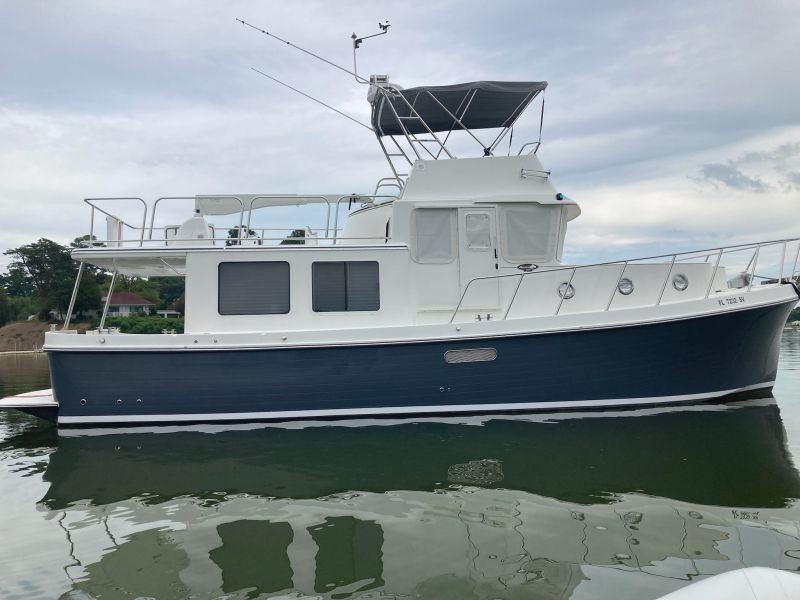 We engaged Leo to help us sell our American Tug 395. Some brokers will suggest a low starting price to make their job easier. Not Leo. He suggested a starting price that we felt was fair and accurately reflected the market. In was obvious that Leo gave the mater some serious thought. Also, it helped that Leo is very knowledgeable about American Tugs. Leo turned out to be correct about the listing price. He had the boat under contract at the full asking price in about 24 hours with other potential buyers in the wings. The sale closed with no price adjustments. Throughout the sales process, Leo worked hard, was extremely professional and communicated with us fully and regularly. We could not have been more pleased with the job Leo did for us. We recommend him without reservation.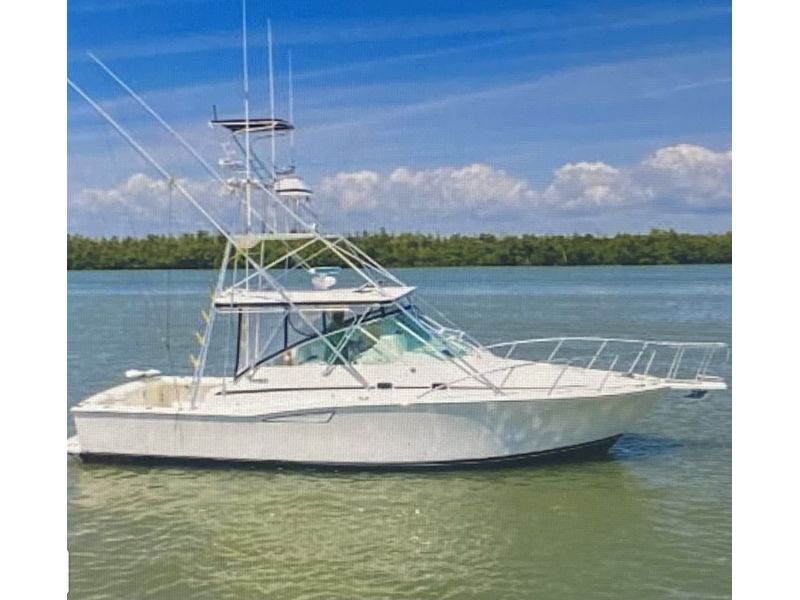 If you are looking for a full service Yacht Broker that does all the hard work for you, then look no further than the Massey Team. Craig and Shelli Massey with Edwards Yacht Sales in Punta Gorda Florida are the dream team. My wife and I began looking for a new Sportfish after relocating to the West Coast of Florida in April of 2021. After having researched dozens of Sportfish models on the Internet and travelling all around the State, wasting countless hours looking at numerous yachts, all we could say to each other when using the internet was "caveat emptor" and "there has to be a better way". Then we found Craig and Shelly Massey. We explained what we had been through travelling all around Florida in search of our dream boat, only to find boats riddled with blisters or literally just trashed. None of the boats we looked at had pictures on the Internet showing what the Vessel really looked like, just really nice pictures. Craig sat down with us to determine our boating experience, vessel history and price point, he then went to work finding our new Sportfish. Within only a couple of days he began emailing us vessels to look at that he had personally prequalified as worth looking at or not. What Craig does is find you the vessel by asking all the right questions to the Captain or the owner and if the boat meets his initial tests, he will then go and look for himself to determine if it is worth pursuing. Craig is personable, professional and passionate about what he does and it shows. Within two weeks we settled on a Cabo and again Craig went to work for us, negotiating with the sellers broker to get us the fair market value of the vessel. Once we came to the "right number", Shelli takes over making the financial documentation and paperwork seamlessly flow using Docusign. The entire experience with the Massey Team, from start to finish, was efficient and stress free. It really helps to work with professionals that are working for you, we highly recommend the Massey Team.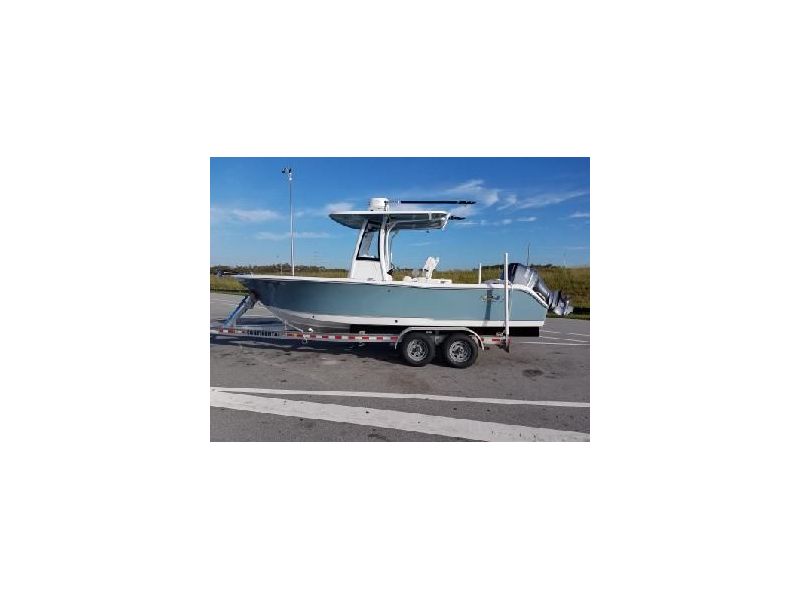 The boat was picked up and delivered to my neighborhood boat storage yard yesterday! Thanks for checking in Joe and this process could not have gone any better because of your help. You're the best my friend!!