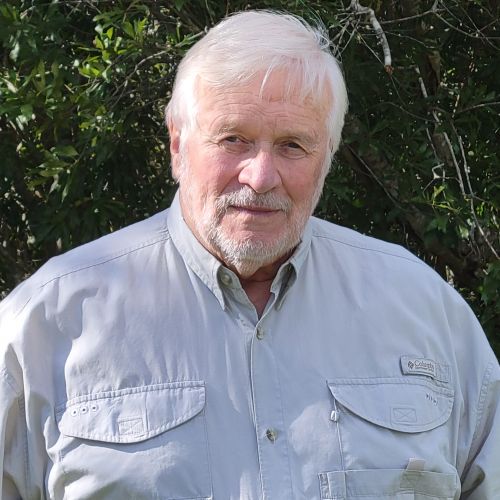 Tom currently lives in Cypress Landing, a Pamlico River community of North Carolina and having made the transitioned to a new and exciting industry representing Edwards Yacht Sales in the North Carolina region. Tom is truly dedicated to professionally assisting in all facets of boating for those interested clients, in both the selection process of yacht ownership and/or sales based on his knowledge coupled with enthusiasm with the joys that yachting and cruising brings.
Tom's entry into the world of boating began at the early age of twelve, where he built and completed an 8' Pram. His fascination with boating was further fed by having grown up in the Pacific Northwest on Puget Sound. During his early years he learned to sail crewing on large yachts, along with further developing his power boating skills at 16 by purchasing an outboard ski boat, operating it on the chilly waters of Puget Sound.
Following two years at Central Washington State University, he spent nine years (1965-1974) as US Army veteran during the Vietnam Era, including another hardship tour in Ethiopia (Eritrea). Immediately following his military service, he Joined the US Department of Defense where he spent 10 years living and working primarily overseas in the European theater allowing for the opportunity of power boat chartering and further developing his sailing skills and knowledge.
The next 27 years were spent working for two major Government Contractors as a Primary Senior Systems Engineer, Program Engineering Manager and trusted Government Agent providing a broad range of space related Electrical Engineering and Communications Technology experience, while at the same time completing his BS degree from the University of Maryland. Fortunately, this same period offered him numerous opportunities to enjoy yachting from the perspective of both power and sailing by owning and operating these yachts and center consoles boats from Maine to the Florida Keys. As an example, immediately following his retirement in 2011, Tom spent the next seven months, single handling his Trawler "Pacific Eagle" on a cruise from New Hampshire to the Florida Keys and back. This allowed him to check the box on his lifetime bucket list. While living in Rye, New Hampshire, he also owned and operated a small maritime business fully restoring wooden classic Chris Craft and Century model runabouts up to 22 feet, thus gaining further shipwright experience. In addition, Tom served as Commandant for the Portsmouth Naval Yacht Club for two years, growing club membership through leadership and by re-introducing a number of club social events i.e. Annual Lobster Feast, Bi-monthly weekend Wine & Cheese get together events on the docks, maritime related auctions, along with suggesting numerous Day and Overnight cruises to interesting locations in Maine, New Hampshire and Massachusetts coastal waters.
Current Inventory
Listings by Thomas Mitchell
Sold Inventory
Listings by Thomas Mitchell