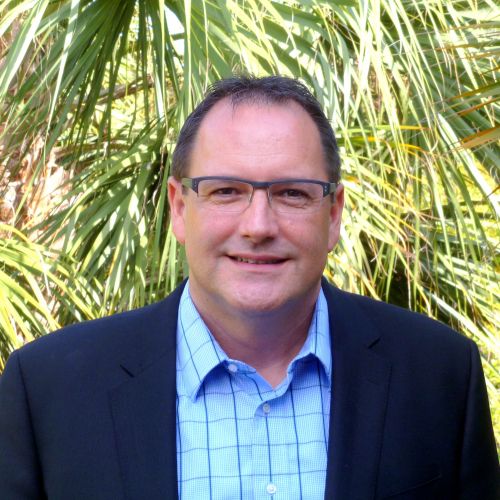 Clark and SaraNell came to Florida from the Pacific NW. They have been married for 40+ years. For 20 of those years Clark served in the U.S. Coast Guard as a Contracting Officer both on land and sea. While stationed in Seattle, WA, he was a Ship Repair Contracting Officer for three 400' Ice Breakers and a 378' High Endurance Cutter. His cruising grounds with the USCG have been down the Pacific Coast to Colombia and up to the Gulf of Alaska and the Aleutian Chain. In 2000 he was selected as the USCG Enlisted Person of the Year in Coast Guard District 13. After a successful and rewarding career with the Coast Guard, Clark entered the Real Estate industry where he fine-tuned his negotiation and contract skills. After becoming a Yacht Broker he quickly proved to be a top performer and leader.
Once retired from the U.S. Coast Guard SaraNell followed Clark's passion for the water. They sold their home and moved aboard their catamaran. SaraNell can identify with any significant others who may experience "Sailor Wife Moments". SaraNell now loves the lifestyle which is unique to live aboards – whether short or long term.
Both Clark and SaraNell enjoy "Connecting people with yachts that best meet their needs and doing it right." You will find them asking questions, genuinely listening and taking action in their client's support. As a team they bring an understanding of lifestyle, shipboard systems, contracts and closing transactions.
From contract to closing Clark and SaraNell work for you.
Testimonials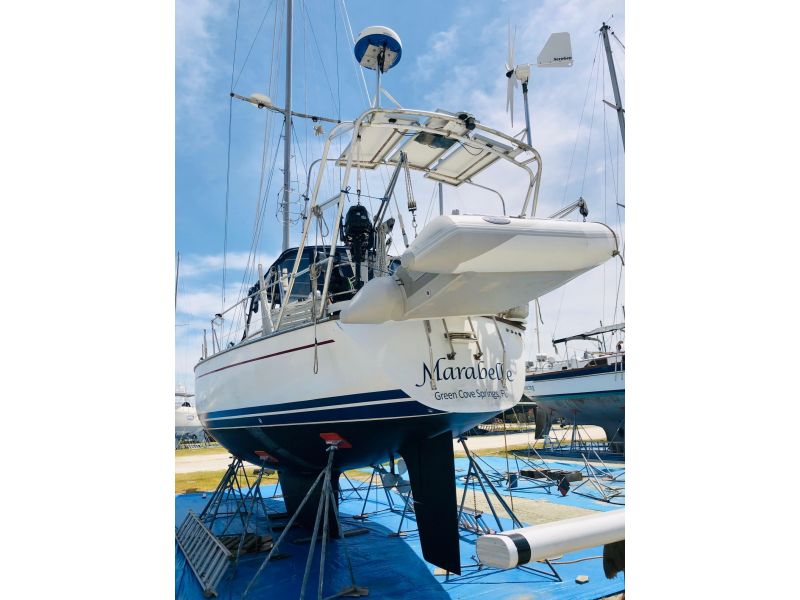 Edwards Yacht Sales,
We recently closed on our first sailboat with the help of Clark Jelley, and it's no exaggeration to say we could not have done it without his help. From the very start he made sure we understood what the boat-buying process would entail, helped us understand how the survey process works, and was very patient as we changed course a few times on what kind of boat we wanted. He's not just someone who sells boats -- having lived on a catamaran, and having served in the Coast Guard, he has actual, practical knowledge that has been invaluable throughout this process. We were all tested when a seller was uncooperative with the survey process, and Clark stepped right up and took control of the situation. We always knew that our best interests were his priority, including when things were challenging. He also helped us find insurance options, surveyors, and various professionals for work after the sale. Team Jelley was referred to us by another client, and I will be referring clients in the future.
Thank you!
Dear Edwards Yacht Sales and Team Jelley,
We wish to share with you our sincere gratitude for Clark and SaraNell Jelley. We had been in the market for nearly six (6) months, working with different brokers and yacht sales companies prior to meeting Clark and SaraNell. Being first time buyers of a boat of this type, we weren't entirely sure what we should expect from a broker/buyer relationship but after working with Clark and SaraNell, we can tell you that we have very high expectations going forward.
Previous brokers that we had worked with took very little time and made very little effort to talk with us and understand what our intentions were with the boat. When we sent an inquiry on a boat that you had listed, we were not prepared for the personal attention we were about to experience. We received a call from Clark and had an in-depth conversation about why we were looking at sailboats, what we planned to do/accomplish with the boat, and previous boats that we had looked at. Unlike most brokers we had experienced in the past, Clark was attentive and more interested in learning about how he could help us rather than pushing a boat on us he wanted to sell. I think it's also important to note that at no time did either Marisa or I feel that the quality of service we were receiving had anything to do with the price point of the boats we were looking at.
Our expectations were far exceeded when we explained to Clark that we were planning a trip from AZ to FL to look at a few boats we were interested in. Clark and SaraNell put in the work to further extend that list, ensuring that our trip was productive and useful. They went way above and beyond by identifying boats in our price range that allowed us to imagine live-aboard life on different mono-hulls and catamarans. Before we even began our trip, we knew we wanted to buy from Clark and SaraNell given the drastically different approach they had compared with others we had experienced. We were left with the task of finding the boat that was looking for us to make her part of our family.
Our boat found us on that trip and we just finalized the purchase. We really have to give Clark and SaraNell credit for introducing us to a boat that wasn't on our radar at all. We cannot thank them enough for the work they put in to ensure the proper boat for our intended adventures. We look forward to sharing those adventures with Team Jelley and everyone at Edwards Yacht Sales that helped make this a reality for us.
Our faith in the broker/buyer relationship has been restored and we look forward to doing business with Edwards Yacht Sales in the future. We hope you realize what incredible assets you have with Team Jelley and know that future purchasers will find the same amazing buying experience we had when they choose to work with Clark, SaraNell, and the entire Edwards Yacht Sales Team.
Sincerely,
Irwin CB MK II

Lazzara Yachts Skylounge Grand Salon

Westerly Typhoon

Island Packet 38

Camper & Nicholsons Center Cockpit

Bayliner Pilothouse

Carver 466 Motor Yacht

Luhrs Tournament 290 Open

Hunter Passage

Wellcraft COASTAL

Sea Ray 280 Sundancer

Tru Yachts Sail Catamaran

Gulfstar

Catalina Islander

Catalina Islander

Gulfstar

Gulfstar Sloop

Lagoon 420

Lagoon 420

Jefferson FS35

Jefferson FS35

Lagoon 410

Lagoon 410

Trojan 12 Meter Motor Yacht

Trojan Motor Yacht

Midnight Express Pied-a-Mer

Gulfstar Hirsh

Hunter Passage 456

Beneteau Idylle 15.50

Mainship 430 Aft-Cabin

Robalo R265 Walkaround

Mainship 350/390

Hunter 460

Catalina 380

Viking Gokstad Ship

Jeanneau DS