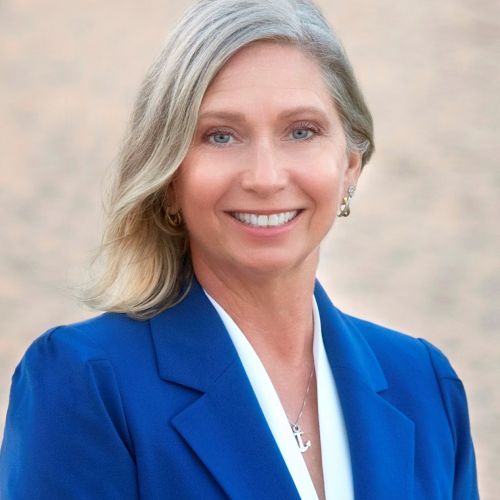 Crystal Hanley has been in the business world for over 30 years. She has been sailing and cruising for the past 20 years. She has merged her skills in negotiating and managing processes with her love of boating. Crystal left commercial sales and leasing a few years ago, lived on her trawler for a year, and is doing some sailing now. She owned two sailboats prior to the trawler, has spent many years chartering boats in the Caribbean and recently purchased her third sailboat. She grew up fishing on boats in the local areas.
Crystal has worked for over 20 years for some of largest retail developers, landlords and mall operators in the country in property management, leasing and specialty leasing, and was well respected by her peers and tenants. She always surpassed her sales goals and was often in the highest bonus brackets.
Crystal loves public speaking and helping people. She realizes that helping others meet their goals allows her to meet hers. She raised a family in the Orlando area, and she currently lives in the St. Augustine area. She travels north and south along the northern and central Florida coast helping owners sell their boats or helping buyers find the perfect vessel.
Crystal is a graduate of the Yacht Broker Institute.
Current Inventory
Listings by Crystal Hanley
Sold Inventory
Listings by Crystal Hanley