Bill is based on the waterfront in southern St. Petersburg. He has been a Florida resident for the past 30 years. He is a second-generation lifetime boater originally from the southern New Jersey coast with an extensive 50-year background in power and sailboats. His boating experiences have taken him from Atlantic to Gulf coasts as well as many bay and inland waterways. Bill, along with his father, has built several small racing boats. While earning his college degrees, Bill was a Research/Recovery Scuba Diver Instructor that trained many Police/Fire Department Rescue Divers. His Yacht Brokering started in early 2004 with Edwards Yacht Sales after some down time from the corporate environment in Information Technology Department as an IT Director and Project Management. Whether you are buying your next boat or selling your old boat, Bill can help make it happen smoothly and professionally.
Testimonials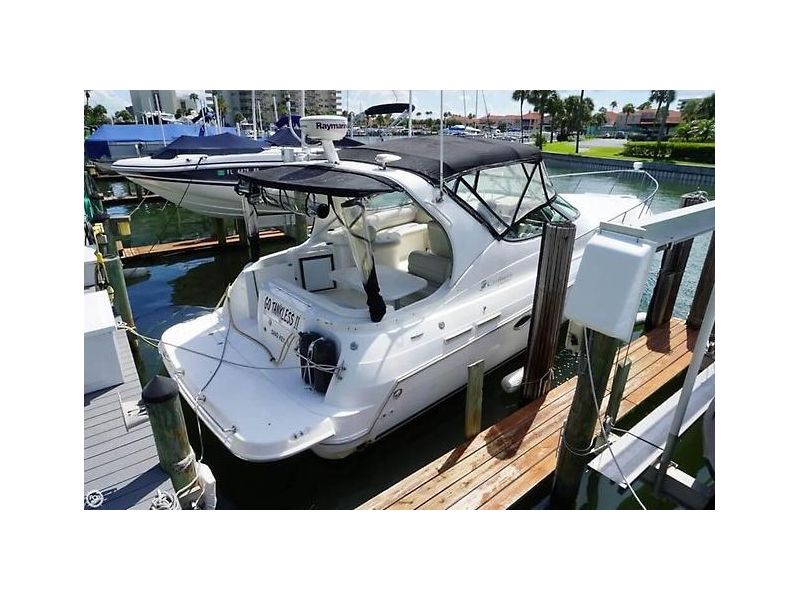 Edwards Yacht Sales,
First of all, I would like to thank your entire team coordinating the purchase of this boat with myself and New Coast Marine Lenders. I would also like to go along and tell you of my experience with Bill Mellon, who made this all possible. Bill was the 3rd broker for the seller who was basically thrown into this sale not having met either the seller nor myself. Bill was nothing short of amazing the way he handled this situation. As he was representing the seller and not me the buyer, he walked the delicate line in the most professional manner. The sale was a bit complicated as we needed to negotiate and renegotiate the terms several times and also coordinate and produce documents for my lending company. Bill's attention to detail for each step of the process made me feel extremely comfortable. I felt that Bill actually was working for me as he communicated all steps necessary and gave me lists of marinas and insurance companies in the area as I am the new kid down here in Central FL.
In closing I would like to say I am extremely pleased with Bill and the entire Edwards Yacht Sales team and would highly recommend you to others.
Sincerely,
Hi Bill,
This was such a great email to receive. We do believe in loyalty because when shown to the right person you can expect the same. We wanted and got someone who represented us and our interests, not just a sale. We would also like to thank you for sticking with us during our search. I should also mention suggesting a newer boat like the Hunter. It is so hard to believe that we bought a 15 year old boat, instead of 30, an aft cockpit instead of center, etc. but we couldn't be happier.
We just spent the entire weekend on her, christened and sailed her with friends and family. Now we are spending money making her ours, what a surprise. Hope you get to sail with us one day. We will send you some pictures!
Hi Bill,
Once again you did a great job! Thanks for the great level of professional services you and Edwards Yacht Sales have provided me again.
Hi Bill,
We could not be happier with the boat you found us. We decide to keep the original name, Happy II, and are now heading off on our dream trip, "The Great Loop".
Sold Inventory
Listings by Bill Mellon, CPYB®
Hunter 326

Hunter 326

Baja 30 OUTLAW SST

Baja 30 OUTLAW SST

Ocean Alexander 43 (Tri-Cabin Trunk Classic)

Jeantot Euphorie

Ocean Alexander 43 (Tri-Cabin Trunk Trawler)

Brewer 42 (12.8m)

Gemini 105 MC

Hunter 326

Hunter 326

Mainship 30 PILOT

Mainship 30 PILOT

Crownline 294 CR

Catalina 28 MkII

Catalina 28 MkII

Crownline 294 CR

Sea Ray 400 Express Cruiser

Sea Ray 400 Express Cruiser

Mainship 350/390 Trawler

Maxum 3100 SE

Maxum 3100 SE

Mainship 350/390 Trawler

Dickerson 37

Dickerson 37

Custom Timmons 49

Custom Timmons 499

Contessa 39

Contessa 39

Cruisers Yachts Esprit 3375

Hatteras Convertible

Hatteras Convertible

Larson Cabrio 330 / TWIN 5.7GI-DP

Larson CABRIO

Nimble Wanderer 32

Marine Trader Europa

Catalina 34 Sloop Wing Keel Tall Rig (1998 Yanmar)

Gulfstar 44 Walk-Around Motor Yacht (Mark II)

Uniflite Water Taxis (Commercial 17 Passengers) .... not one but two boats available!!

Sea Ray Amberjack (290AJ) , No Bottom Paint!

Penn Yan 23 Sport Fish Flybridge

Fu Hwa Oceania 36

Carver 350 Mariner

President Diesel Sundeck

Endeavour Plan B Sloop w/ generator and new topside/hull paint

Larson Cabrio (Lowest Priced, Low Hrs., Inside Stored)

Morgan Out Island Ketch

Sundowner Tug Pilothouse 30 Tug (2002 Engine and Tanks)

Regal 2760 Commodore

Marine Trader Double Cabin

Nimble Wanderer 32 (Pilothouse Trawler)

Carver 325 Aft Cabin

Hatteras Yachtfish

Wellcraft San Remo

Catalina 36 (Tall Rig)

Sea Ray Amberjack (290AJ)

Ocean Cat OC 38 (Commercial Go-Fast)

Mainship Nantucket

Sea Ray 410 AC (Aft Cabin)

Sea Ray Sedan (Cat Diesels)

Heritage East Sundeck